Hello!
It has been SO hot and humid this summer. Hottest on record I do believe. So I thought I'd knit up a little friend to help cool things down.
What do you think? I just grabbed some needles and wool and went at it, so he was very simple to make other than using the boucle yarn. IGH! But he turned out so much cuter using it I think.Still debating if he needs a scarf or not.
I also finished the little cutie below on Friday, thanks to the inspired idea of one of my Ravelry group mates to designate Friday as 'finish Friday'. He'd been sitting on my desk without legs for a whole week. Poor fella.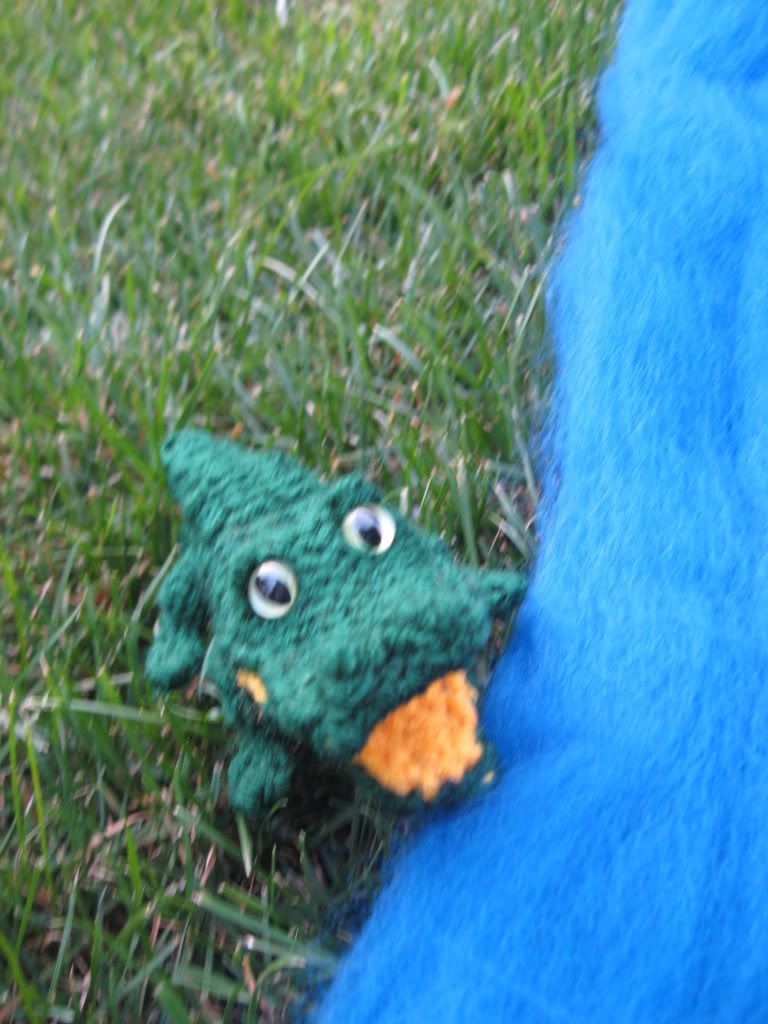 I made him in an attempt to destash some horrible old scratchy acrylic. Bad idea on a detailed knit in the round piece (my fingers were red and sore for days). But he turned out cute and laughing and perfectly palm-sized so I suppose it was worth it. If you'd like to make your own smiling alligator you can find the free pattern
here
. My apologies for the blurry first photo. Silly shaking hands. *sighs*
Now I'm on to a new cute project but I can't share it quite yet as it's a surprise gift for someone.
Ooooh, but we have Thursday to look forward to! The final step in the mystery knit a long of one of Phoeny's magical designs. I can't wait to see it all put together. I shall post as soon as I get it assembled and pics taken.
Until then, happy crafting and *huggles* for all!