Hello again!
I can finally share pics of the surprise I was working on. It's a kitty cat bookmark. One of the groups I belong to on Ravelry has this great random act of kindness (RAK) thread where people list 5 things they would enjoy and random people can send them to them no strings attached. One person had a list which included: Anything with cats on it, anything handmade, and unusual bookmarks. I decided to help her cross those 3 off her list in one cute lil project. I first tried to make a cat curled up sleeping. It ... ended up looking like a rat. Then I remembered
this picture
I'd seen months ago and used it as my inspiration. This is the result: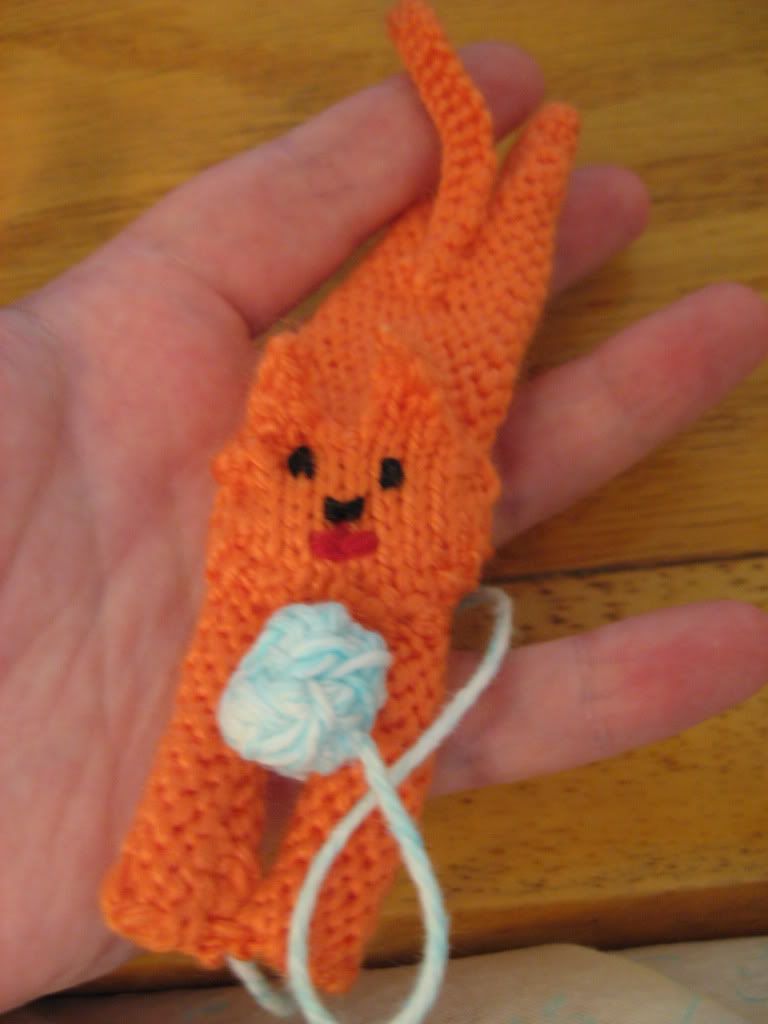 I forgot to take a final picture after I blocked it, but you can see the added paw details in this picture of it while it was blocking: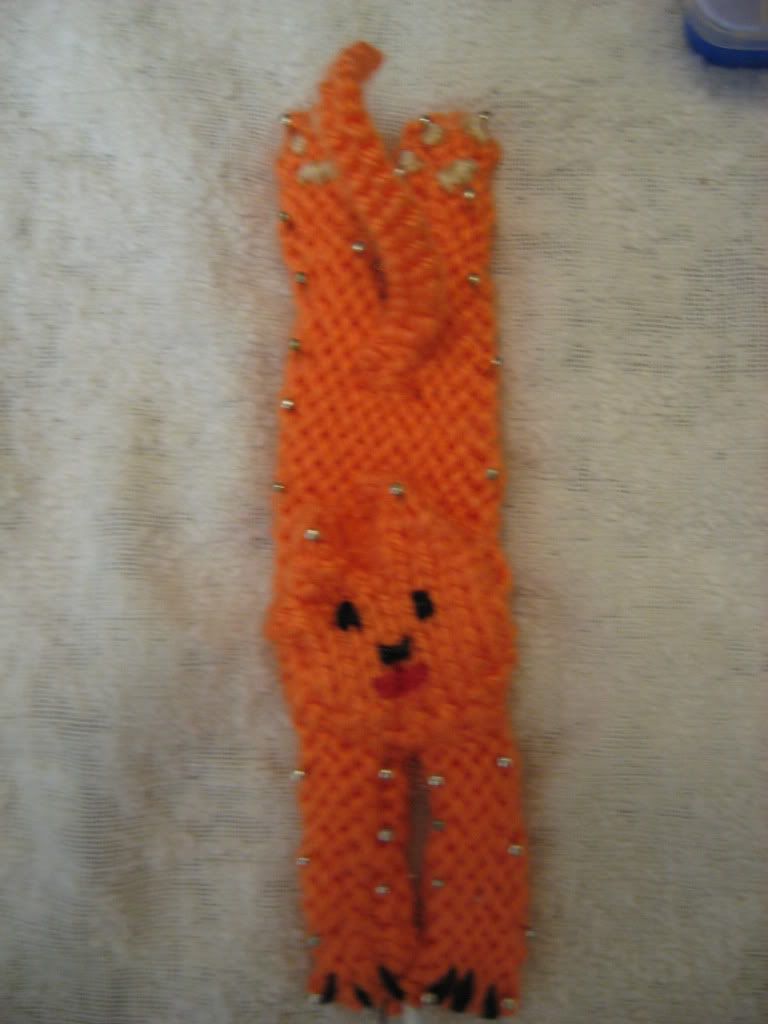 I'm happy with it, and the giftee (all the way in south Africa!!!) received it today so I can finally share.
On a sad semi-related note, Canada Post is raising their shipping costs yet again. All parcels to the USA are going up by 20%. They already have prices far far above those in the USA, and even above FedEx and UPS. If I had either of those depots anywhere near me I wouldn't use Canada Post anymore. As it is, I won't be shipping out Christmas cookies this year. It was $28 for a medium tin of cookies last year. I love sending fresh baked nummies to my extended family and friends in America...but no home baked goodies are worth THAT much, on top of the prices of mats to make them. I'm extremely sad about this as baking and singing carols are my favourite things about the holidays.
Until next time....
*huggles*