Yet another birthday today. There are a lot this month. Today is extra special though. It is my dear wonderful amazing man's birthday. Happy birthday sweetheart!
What's new in the knitting department? Well, my mother asked me to knit her a new hand towel for in the kitchen. The kind with a strap that attaches over the stove door handle with a single button. Her old one is getting quite ragged. So I was busy knitting the start of it, and asked her what sort of pattern she would like. Her response: "It doesn't matter, it is just a hand towel". ARGH! As if I want to waste my time knitting something that won't be appreciated. *sighs* So...I took some time off and made a couple fun new patterns while I thought up an appropriate retaliation.
First:
Inspired by the frugal swap post on
craftster
, I made a 'scrubbie'. They can be used for your face, in place of disposable cotton swaps/pads, or used on dishes. It knit pleasantly quick and is nice and plush. I'll definitely make more if I ever run out of ideas/projects for a few days.
I'm debating making a few sets of dishcloth, scrubbie and hand towel for Christmas gifts. Planning, Plotting, Pushing back fun toys to do plain old knitting.....hummm...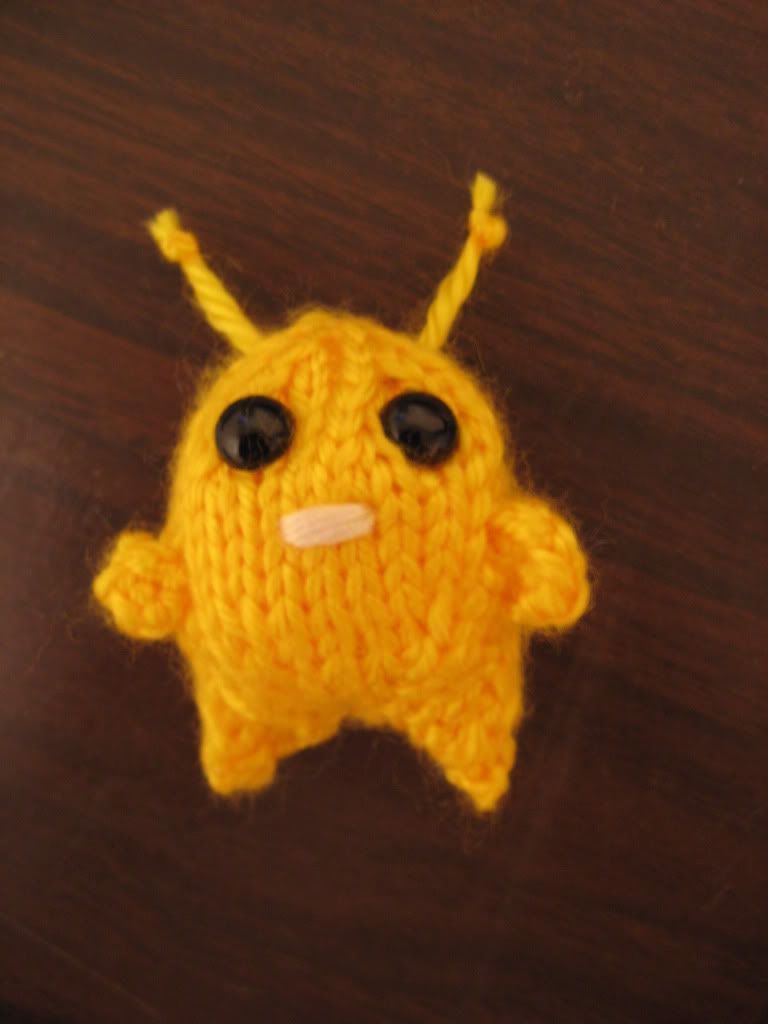 Second:
A cute little 'star' critter.
The author
calls them aliens. I can see using oval eyes and no mouth to create a star from the Mario games. They also remind me a bit of the little star kids from
Rainbow Brite
. Very quick and easy, they are delightfully tiny.
Until next time, I am back to work on the towel. Happy crafting everyone! *huggles*